Prayer for the Philippines After Typhoon Hit
Lord, take care of your children in the Philippines.
Welcome back to Weekly Prayer, a newsletter for today's rapidly changing world. Today, we will be covering the news item of Typhoon Goni impacting the Philippines and praying for those affected.
News Item: Typhoon Goni Hits the Philippines
Days after Typhoon Molave killed 22 people in the Philippines, people residing in this country suffered the brunt of Super Typhoon Goni (AKA "Rolly"), which was one of the most intense cyclones in history.
The typhoon triggered volcanic mudflows that engulfed about 150 houses in the Philippine municipality named Albay, and according to NPR, a father and son who were trapped by these mudflows perished. Local radio station DZMM reported that "the boy was swept away and found 9 miles over in the next town." Per government official Zaldy Co, about 300 houses in Albay are buried under rubble and "several people [are] believed to be buried alive."
According to CNN, "Goni weakened further after making landfall for a third time in Quezon province and a fourth time in Batangas before heading towards the South China Sea." It leaves, however, a path of destruction in its wake - one which includes at least 10 deaths, 1 missing person, and millions in economic damage. Therefore, let us pray.
Prayer: Prayer for the Philippines After Typhoon
Hit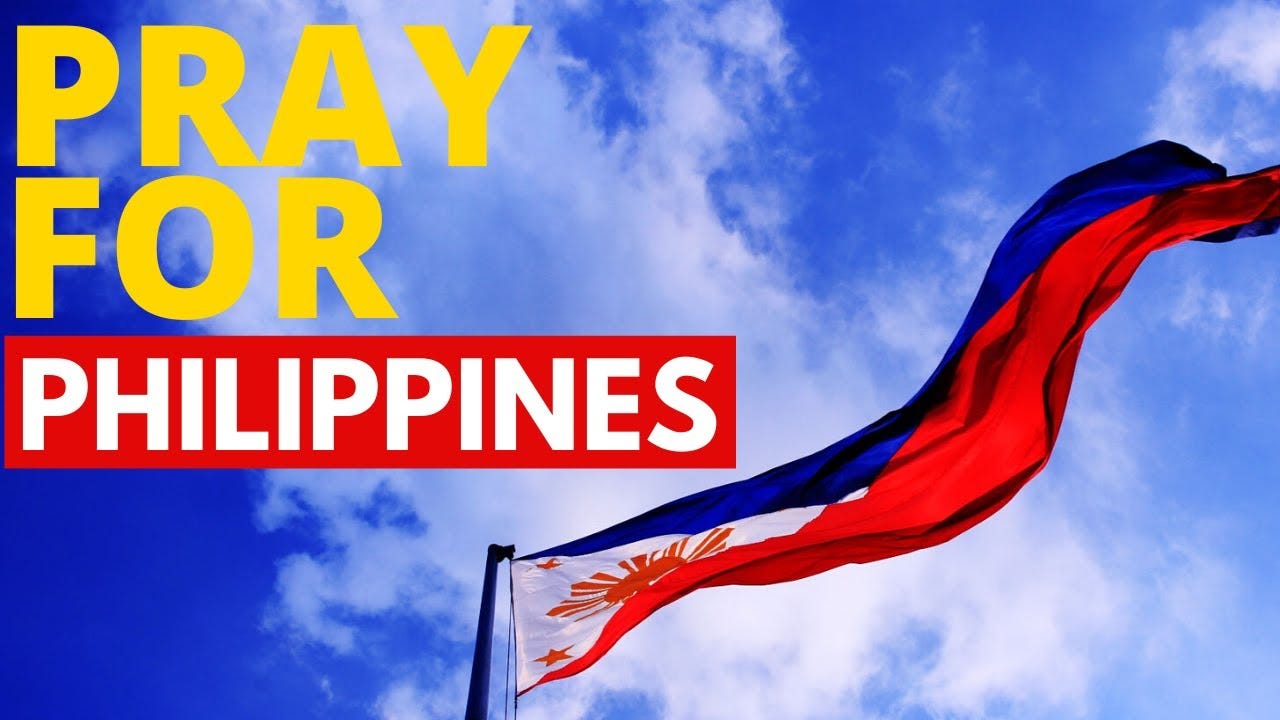 "Lord, today we pray for your children in the Philippines who were impacted by Super Typhoon Goni, one of the most powerful cyclones in history. For those who have lost family members, we pray that they find solace in your love and promise of eternal life. For those who have seen their economic condition shift dramatically because of a loss of property, we pray that they are still able to provide for their families and that they do not lose hope. We ask this in the name of your son, Jesus Christ. Amen."

Thanks for reading Weekly Prayer. If you enjoyed reading this newsletter, share it with your friends and ask them to subscribe.
See you all next week.
Hernán